Here messages, which have been sent to the Message Board about various events, will be placed (in chronological order). It might concern upcoming tournaments, chess schools and similar events. Free. But I appreciate if you link to the Chess Portal.
---
TRANSLATION INTO BELORUSSIAN
Alyona Sinkovich has translated a section of The Chess Portal into Belorussian - see this text! Maybe more is coming...
---
II CHESS INTERNATIONAL OPEN ILLES MEDES
– the tournament takes place in l'Estartit, Girona, i Spanien from the 28th of December 2007 to the 4th of January 2008. For additional information contact info@openillesmedes.com. Languages: Catalan, Spanish and English.

---
THE CHESS OLYMPIAD IN DRESDEN 2008
- Deutscher Schachbund and several other German organisations carry out many arrangements before the Olympiad. Language: German.
---
GORONJE 2007
Chessdom will be the official site (in English, Russian, and Bulgarian) of Gorenje 2007 (Valjevo). The tournament will be held on June 13th-21st and will feature Anatolii Karpov, Kiril Georgiev, Mihajlo Stojanovic, Suat Atalik, Dusko Pavasovic, Viorel Iordachescu, etc. Sponsors are Gorenje Corporation from Slovenia.
---
MALBORK CASTLE CUP
takes place on September 9 - 10 2006 in Malbork in Poland. For further information see the website
---
FREE CHESS PICTURES?
Stephan Wideman, who is the photographer behind the picture in "Background", has more pictures. Chess clubs can use them for free. If you are interested, just contact him!
---
TURIN MOVES
The organizers of the Chess Olympiad in Turin plans to publish a daily bulletin, "Turin moves", during the Olympiad between May 20 and June 4 in 2006. You can already now order a very well-done dummy issue in PDF format from webmaster@chessolympiad-torino2006.org. Language: English.
---
THE 6TH OPEN INTERNATIONAL CHESS FESTIVAL
will be held on 22.-29.10. 2005 in Liberec (the Czech Republic). To date 3.10. 2005 more than 90 players from 9 countries were registered.
More detailed information should be found at the address: http://www.czechtour.net .
---
THE 37TH CHESS OLYMPIADE IN TURIN
takes place between May 20 and June 4 in 2006. The site does not only focus on the Olympiad but it also contains a lot of other chess related information. Languages: English and Italian.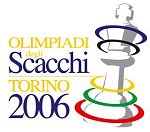 ---
II OPEN INTERNATIONAL FINCAS MEDITERRANEA
takes place between August 17 and August 25 2005 in Hotel Barcelona Classic, Castelldefels in Spain. Official website: www.fincasmediterranea.tk
Total prize sum: 7.525 €.
---
THE 10TH OPEN INTERNATIONAL CHESS TOURNAMENT
in Cesenatico, Italy, takes place from September 3 to September 11 in 2005. For additional information see the homepage or take contact via e-mail.
---
THE 5TH BANGKOK CHESS OPEN
is coming soon! It will be held between 19 and 23 of May 2005 at Regent Cha-Am Resort, approx. 200km from Bangkok.
All tournament details can be seen in the Bangkok Chess Club website, and you can register by using online registration form.
---
The 37th Chess Olympiade 2006 in Turin
The organizers have already (1/4 2005) submitted a homepage to the net. The page, a beta version, is still only in Italian.
---
CHESS MOVES CRUISE
Geek Cruises organizes a chess cruise in the eastern Karibbean January 14th - 21st 2006. GM Joel Benjamin, GM Larry Christiansen and GM Susan Polgar will give daytime chess lectures. Chess Moves will also host an informal Blitz competition onboard and everyone will have a chance to play against either a Master or Grandmaster.
---
OSLO EASTER CHESS FESTIVAL 19 - 27 MARCH 2005
You may register until the 15th of March. Lists of participants, results and games will continously be updated on the homepage. For additional information contact:

Victor Hansen
Telephone: 957 99 891m
E -mail: vahansen@student.hf.uio.no
---
THE 5TH BANGKOK CHESS OPEN
will be held between 19 and 23 of May 2005 at Regent Cha-Am Resort, about 200 km from Bangkok. All tournament details can be seen on this website. Online registration form and list of already registered players will appear on the same website.
---
FIDE Training! Don´t miss the action!
In 1998 FIDE formed a committee, FIDE Trainers Committee, comprising of leading chess trainers around the chess globe. In this article IM Jovan Petronic presents the committee, summarizes its activity up-to-date and talks about its plans for the future.
---
INTERNATIONAL CHESS FESTIVAL IN VARNA
at the Black Sea takes place between the 10th and 17th of April 2005, with the Bulgarian Chess Federation as one of the initiators. The Chess festival is divided in two tournaments. For additional information see Seahorse (site under construction) or contact Boris Hristov.
---
THE 15TH EUROPEAN CHESS TEAM CHAMPIONSHIP 2005
will take place in Gothenburg, Sweden, from July 30 to September 7. For further information contact Göran Terninger - mobile: 0046 (0)702913664.
---
OPEN INTERNATIONAL DE CORSE
- chess tournament on Corsica, which starts on October 25 and lasts until November 4 2004. Total prize money 175000 euros. Information in French and English.
---
THE THIRD INTERNATIONAL CHESS FESTIVAL
takes place between November 19 - November 28 2004 in Benidorm, Spain.The chess festival is divided in three different tournaments - one of them is adapted for players, who lack an Elo rating according to the FIDE norms or have a rating below 2000. For further information visit among others this homepage. Languages: Spanish, English and German.
---
THE INTERNET SCHOLASTIC CHESS CHAMPIONSHIP (ISCC)
is a student chess tournament online with prize money, organized by WorldChessNetwork.com. The main qualifying rounds all take place online at WorldChessNetwork.com between October 20 - November 30, 2004. The over-the-board finale in Las Vegas concludes the event. For further information contact John Hoskins.
---
GENERATION CHESS
will arrange a chess tournament with $ 500,000 in prize money in conjunction with HB Foundation. The tournament will be held between May 18 - May 22 2005 in Minneapolis, Minnesota in USA. For further details visit HB Foundation or Generation Chess .
---

CLASSICAL WORLD CHESS CHAMPIONSHIP
The match between Kramnik and Leko between September 29 - October 18 2004 in Brissago, Swiss, will be transmitted live with comments on the homepage of Centro Dannemann.

---
OPEN LIBEREC 2004
- 5th International Chess Festival
takes place on October 23 - October 30 2004 within the framework of the 4th Czech Tour 2004/2005 i Liberec ( the Czech Republic). For further details see Czech Tour.
---
will take place in Calvià (Majorca) between the 14th and the 31st of October 2004. Languages: Spanish, Catalan, English and German.
---
World Chess Championship
by FIDE is played in Libya from June 18th to July 13th in the form of a knockout-tournament. You can follow the games from this website.
---
in Brazil carries out tournaments for GM and IM norms, among others one on June 15 to 21 and another one on June 24 to June 30 2004. For further information contact Mauro Amaral.
---
World Chess Championship Kramnik vs. Leko
takes place in Brissago, Switzerland, September 25th – October 18th 2004 . The Centro Danneman, a cultural center, provides the playing ground, the prize money of one million Swiss francs and also manages this site. Languages: English and German.
---
RECORD PARTICIPATION IN EURO CLUBS 2003

A record number of 52 men's and 18 women's teams have been entered in the 2003 European Chess Clubs Cup, scheduled to be held in Rethymnon, Crete, 27 September to 5 October. Read or download more information through the official competition Press Releases.
---
MALBORK CASTLE CUP
in Rapid Chess is played on September 20-21 2003 in Malbork, Poland. First prize 400$. Previous tournaments have attracted about 100 participants. Further information (in English) may be found at the homepage or contact the tournament director Jerzy Skonieczny .
---
THE BANGKOK CHESS OPEN
The 3rd BCC Open will be held between 22-26 of October at Amari Orchid
Resort at Pattaya! The format will be 9-rounds Swiss. Other tournament
info and online registration form are on the website www.bangkokchess.com
---
CHESS CHAMPIONSHIPS FOR TEAMS ON CRETE
Kydon Sports Club of Chania on Crete arranges for the second time championships for male and female teams, occuring during 27/9 - 5/10 2003. Fourhundred players are expected to take part. For more information contact Mary Vigliraki.
---
KECSKEMÉT CHESS TOURNAMENTS 2003
Several tournaments in Kecskemét, Hungary take place during 2003, for example one for the GM-Norm the 3/7 - 15/7. For further information see Caissa Chess Book´s homepage.
---
FIFTH INTERNATIONAL TOURNAMENT CHESS AT SCHOOL

for school teams in chess takes place the 9/7 - 14/7 in Varna, Bulgaria, under the supervision of Kiril Yordanov, the mayor of Varna, in the Nikeia Hotel, Zlatni Piasaci. For further information contact the organizers via e-mail .
---
THE BANGKOK CHESS OPEN
The second BCC Open will be carried out in Bangkok from the 1st of May to the 5th of May 2003. You may find more information and register on-line at the homepage.
---
POLITIKEN CUP
will be played as an open 11-round tournament in one big group, containing strong grand masters as well as beginners. The tournament takes place from the 14th to the 25th of June 2003 in Nørrebrohallen, Bragesgade 5, 2200 Copenhagen N, Denmark.
Further information and online enrolment at www.politikencup.dk

---
- a serie tournaments in Czechia, which in principle are going on all the year. In the near future there are Open Praha 17/1 - 24/1 2003 and Open Mariánské Lazne. (14/11 2002)
---
INTERNATIONAL CHESS OPEN IN SZOMBATHELY (HUNGARY)
between the 19th and the 27th of July 2003 with prize found over 7.000 Euro. For further information or registration, contact:

KORPICS Zsolt
H-9700 Szombathely, Rohonci 13.
+(36)-30/951-0063
korpicschess@axelero.hu
---
Online coverage of the 35th Chess Olympiad in Bled
The Chess Olympiad in Bled, which occurs at the same time as the FIDE Congress from October 25 to November 11 2002, will be covered by the official website or for example by WorldChessNetwork.com.
---
Four Nations Chess League
The Four Nations League is a team tournament over three divisions, with almost 400 players taking part and over £2,500 in cash and other valuable prizes on offer. It is the most prestigious team chess event held in the United Kingdom. In 2002 it will expand to four divisions. It is held over various weekends from November to May; the games take part in the West Bromwich Moat House and the Telford Moat House in London. For further information contact the official website of Britain's 4NCL
---
News about Alybadix
Alybadix-CD 2002 is now available. New lower prices. More information on
the updated homepage of Alybadix. On the homepage you can also download the new great APwin v3 (Windows front for Alybadix) by Paul H. Wiereyn (NL). (Message from Ilkka Blom) 15/10 2002
---
The European Rapid & Blitz Championship 2002
(see below) may be followed live.
---
Kydon Sports Club of Chania
organizes for the third year, The European Rapid & Blitz Championship 2002, on Crete during 29/9 - 4/10. The total prize sum is 25000 euros, divided equally between the two tournaments. Those who want further information, may contact the organizers via e-mail: thebest@ret.forthnet.gr
---
Hungarian and Yugoslavian tournaments
during the second half of 2002, amongst others First Saturday Chess Tournaments.
---
MAGNUS VS INTERNET:
In less than two weeks, the match Magnus Carlsen fra Norway (11 year -
Fide 2163) vs. internet is a success. We have registered more than 100.000 hits and 8.000 votes. This probably makes the match the most popular on the net since Garry Kasparov vs. World in 1999 (From Nettavisen).
---
The 5th Malbork Castle Cup (Poland) takes place 14-15 September 2002. Swiss type, open tournament in 9 rounds, 30' game, prize fund 7000 PLN (about 2000 Euro). Detailed information in English, German and Polish.
---
First Saturday Chess Tournaments, Budapest
- We cooperate with Nagy, Laszlo, the organizer of the First Saturday Budapest Chess Tournaments.
See
Tournament Calendar
for January - July 2002.
---
II Helsinki Chess Circuit 2002
- chess tournament 25/2 - 8/3 in Helsinki, Finland. There are still places in some tournaments. Players are welcome.

---